Event Navigation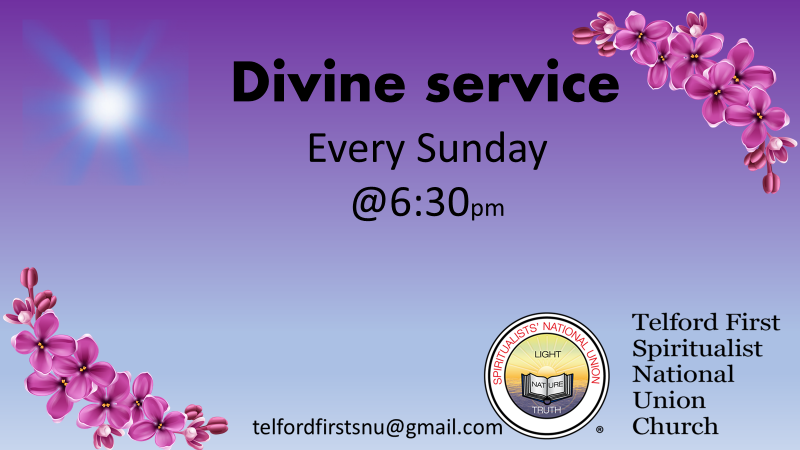 A Divine Service consists of everything we and the church stand for.
It starts with a some time where we send our healing thoughts where they are needed.
We will sing, this is to raise the energy of the room.
We will open in prayer.
You will be given a brief reading and philosophy, this may be something that related to you personally or the world in general.
And of course a demonstration of mediumship.
The demonstration of mediumship is conducted by an experienced medium
who will connect with our loved ones in spirit and bring through messages.
Free Admission
Donations always welcome.
Light refreshments available after the service.